2012 Dodge Charger Summary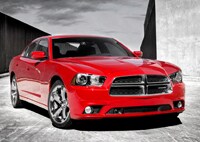 The 2012 Dodge Charger is a dynamic, forceful road car that starts, stops and corners with poise. If Dodge had come anywhere near to this kind of Charger years ago, the company would have been every buyer's hero. This is an American sedan to be proud of.
Ted West filed this NewCarTestDrive.com report.