2013 Land Rover LR2 Introduction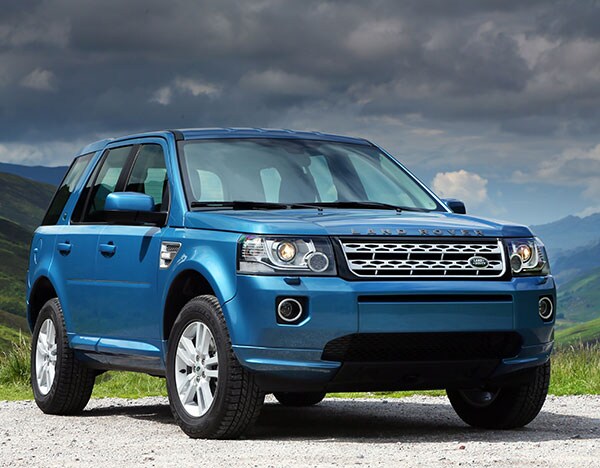 Land Rovers are known for their ruggedness and off-road prowess. But perhaps what's most impressive about the 2013 Land Rover LR2 is just how well it behaves when mud becomes tarmac, the roads twist and turn and the driver demands sportiness, rather than its famous aptitude for traversing boulders.
The LR2 is Land Rover's entry level SUV. It seats five, and sits below the Land Rover LR4 and the premium Range Rover products. Despite the LR2 being an entry-level machine, you still get plenty of styling and luxury. Naturally, what Land Rover deems entry is, for many manufacturers, classed as a premium vehicle.
The 2013 LR2 receives subtle tweaks to the exterior, primarily with regards to head and taillights. The 2013 Land Rover LR2 interior is freshened, more technology is added.
Also, the 3.2-liter naturally aspirated motor on the 2012 LR2 has been replaced on the 2013 LR2 by a more powerful and fuel efficient 2.0-liter turbocharged engine, lifted directly from the Range Rover Evoque. Fuel economy has been improved by two miles per gallon to an EPA-rated 17/24 mpg City/Highway. Power has been increased to 240 horsepower and 250 pound-feet of torque (up 10 hp and 16 lb-ft).
Pricing starts at $37,250 and three models are available (LR2, HSE, HSE LUX) with the price raising a couple of grand with each jump.
The LR2 boasts an all-wheel drive system by Haldex, and features Terrain Response that allows the driver to choose between four settings based upon the driving conditions faced (General Driving, Grass/Gravel/Snow, Mud & Ruts, and Sand).
Off-road, the car handles practically anything you can throw at it, from impossibly steep descents, river crossings and mud deep enough to drown a small dog.
When the going becomes less rough, the LR2 keeps going. The ride feels firm and poised, and the car exudes more agility and engagement than you would expect from a machine that made its name from scaling mountains.
The Land Rover LR2 is not just a one-trick pony. It's a compact SUV that can do it all.