2013 Land Rover Range Rover Introduction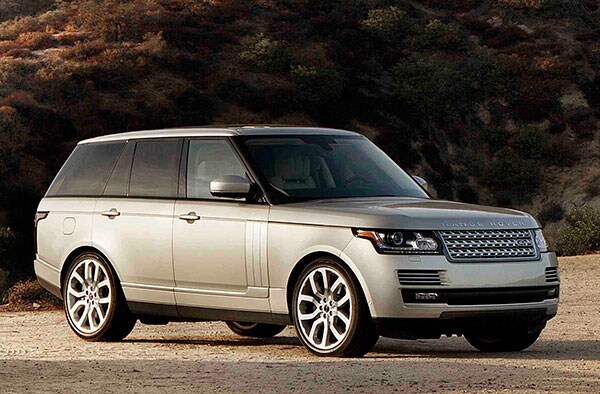 The Range Rover has been an exceptionally capable SUV since its inception in 1970. The all-new fourth-generation 2013 Range Rover boasts the same attributes as the older variants, but it now does so in a package that weighs a massive 700 pounds less. And after being fed a diet of lightweight aluminum, all this shedding makes the 2013 Range Rover the best yet.
The Range Rover sits atop the Land Rover tree. The Range Rover boasts a level of luxury and performance on road and off that make the large SUV stand tall above the rest.
Staying true to form of the original Range Rover, and following suit with the highly successful third generation model, the new 2013 Range Rover boasts tweaks that freshen and modernize, while keeping the car unmistakable.
The interior is more simplistic and luxurious, with leather wrapping every surface, providing an environment that feels serene and comfortable, even during the most demanding off-road conditions. It seats five.
The 375-horsepower V8 and the 510-horsepower supercharged V8 remain, but performance has been enhanced due to the incredible amount of weight shed. And that weight (as well as a new 8-speed gearbox) also increases fuel efficiency over the outgoing model, as well as drastically improving on road dynamics.
Off-road, the Range Rover is still the benchmark. It handles seemingly impossible obstacles with ease, leaving the driver to bask in the comfort of a luxury SUV. Land Rover's updated Terrain Response 2 system undoubtedly aids in improved off-roading, too.
Most Range Rover owners will never utilize the car's incredible capabilities, but owners like to know they could. They also like immense luxury, beautiful design, and agility on normal roads that don't feel like a compromise. The new Range Rover delivers in spades.