2013 Scion iQ Summary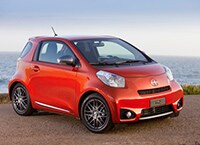 If you're looking for a tiny city car that won't get you beat up or laughed at, the Scion iQ is one of the better choices out there. Still, it's wise to consider larger choices for the money as long as size doesn't matter.
Laura Burstein filed this NewCarTestDrive.com report from San Francisco.