2015 Ford Transit Connect Driving Impressions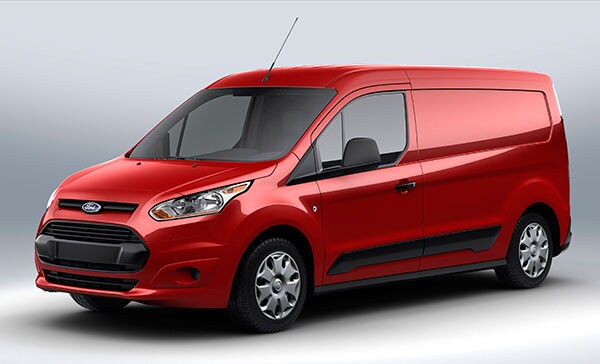 Connect is easy to drive and despite its room drives like a car with a great view.
The 2.5-liter bring 169 hp and 171 lb-ft of torque to a 4000-pound party, fine for buzzing around town or highway cruising but heavier loads and hills will require some rpm to make the needed power. Expect adequate acceleration, but not the same as a 2.5-liter Mazda5 or V6 powered alternative.
A turbocharged 1.6-liter EcoBoost four is available, except for seven-seat wagons where the additional power (178 hp/184 lb-ft) and quieter demeanor would be most welcome. This delivers the best performance, and if you're not flogging it from traffic light to light, a small bump in fuel economy over the 2.5. Where it's available we'd recommend the $795 option.
Either engine is coupled to a six-speed automatic transmission. Gear changes are smooth and on-demand, the sport mode getting the most of the 2.5 without adding significant noise. It can be shifted manually but only in sport mode, and gas-pedal response in reverse was enthusiastic in our Wagon, bobbing some passenger heads.
EPA ratings are 21/29 for the Van 2.5, 20/28 for Wagon 2.5 and 22/30 for the 1.6 regardless of application. We managed almost 30 in a driver-only seven-seat wagon on a highway leg, and about 20 in town; we'd anticipate low-20 averages for most urban and suburban use.
Unlike its competition the Transit Connect uses disc brakes all around. Stops are safe and stable, and they proved more consistent bounding down winding hillsides than any other Ford people-mover we've driven recently.
Electric-assist steering delivers quick response and effortless maneuvering, road feel is better than some electric-assist systems but not as good as a ProMaster City or the Mazda5.
Since it's derived from the same basis as the Focus and Escape, and weighs 500 pounds less than most three-row crossovers and minivans, the Transit Connect feels relatively light and agile. A low center of gravity helps and roll is well controlled for a six-foot-high box, so you can push to the limits of tire adhesion in predictable fashion.
Ride quality is similar to or better than many vehicles that carry this much weight, and it does ride better with more people than one. Only some freeway expansion joints introduced a pitter-patter that could get annoying, but that's not unique to the Transit Connect and varies a lot by wheelbase. The Van can handle 400 pounds more than the Wagon, but the Wagon has the better ride quality. The wagon also has additional insulation and is notably quieter than the Van; few-hour rides never fatigued us, though wind noise does begin to seep in around 65 so West Texas speeds will be louder.
Connect is rated to tow 2000 pounds with the tow package (either engine) with frontal area limit of 20 square feet and trailer brakes recommended. That's sufficient for a small utility trailer, motorcycle or personal watercraft, but check all the weight limits before you fill it with people and add a trailer.