2016 Acura RDX Introduction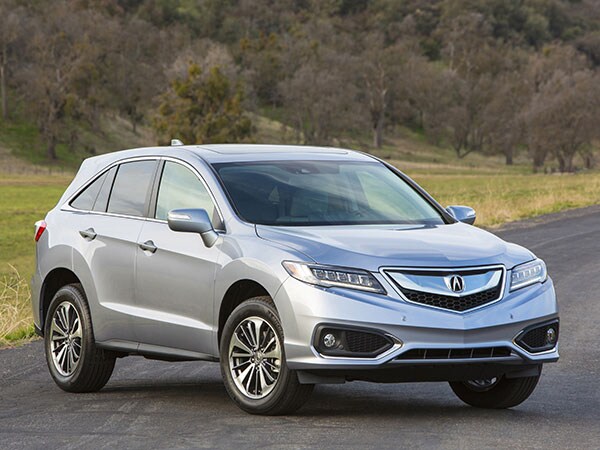 The Acura RDX is a smooth and sophisticated compact crossover with the latest technology. It comes with a smooth 3.5-liter V6 that makes 279-hp and 252 lb-ft of torque, coupled to a 6-speed automatic with paddle shifters.
The RDX competes with the Mercedes-Benz GLC, Volvo XC60, Audi Q5, BMW X3.
One of the changes for 2016 is a small increase to the horsepower and torque. The nose and tail have also been tweaked. Inside, heated front seats and climate vents in the rear are now standard.
The EPA fuel mileage is 20/29/23 mpg City/Highway/Combined; with all-wheel drive it's 22 mpg Combined. And that's on Premium fuel. Here it loses big to the Volvo XC60, whose turbocharged 2.0-liter engine delivers 26 mpg Combined and runs fine on Regular. In the RDX, three of the six cylinders shut down to improve fuel mileage when not needed, and fire back up when they are. The driver can't feel or hear any of this.
The RDX feels like a boxy Acura sedan. Its tidy size and nimble response make it maneuverable in tight spaces and easy to park. Its balance in the curves makes it enjoyable to drive on winding two-lanes. It handles more lightly and less sporty than a BMW or Audi.
AWD with Intelligent Control is what Acura calls its all-wheel-drive system. It's been tuned in 2016 to increase the power to the rear wheels, making the RDX feel and behave a bit more like a rear-wheel-drive car under acceleration. With 2WD, traction control is standard.
Six airbags are standard, along with a rearview camera. Safety ratings for the 2015 RDX are excellent (2016 not done yet), with five stars from NHTSA and Top Safety Pick + from IIHS.