2016 Audi Q5 Walk Around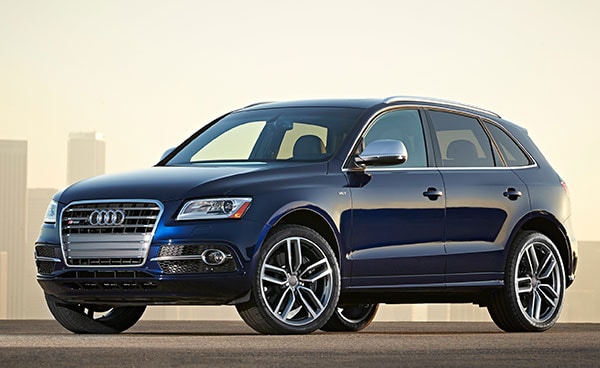 Audi Q5 styling is subtle, simple, and handsome. The Q5 easily blends in with the allroad wagon and even the A4 sedan, with its tall grille and slim headlamps surrounded by LED running lights.
Interior
The Q5 cabin sets a high water mark for its simplicity, detail, and rich finish. It's bright and spacious under the panoramic sunroof, it's luxurious, and it can haul cargo. The center console is wide, maximizing a sense of space and making the driver feel like a pilot. The dash isn't curvy or claustrophobic, it's upright and forward. There are too many buttons for the driver, but it looks unified. The optional layered oak trim is beautiful, and gives the dash panel a furniture-like finish.
Build quality is excellent and overall feel tight and refined, although road noise can be an issue with the base engine.
The seats are quite comfy. The seats are high, providing excellent driver visibility, yet there's plenty of headroom and legroom. In the rear the legroom is also good, although three adults can't fit comfortably on the rear bench seat, which slides back and reclines so two can nap separated by a fold-down armrest.
The Q5 holds 29 cubic feet with the seats up, to 57 cu ft with them folded, enough for four big suitcases without stacking. There are also many small storage spots.