2016 BMW 3 Series Walk Around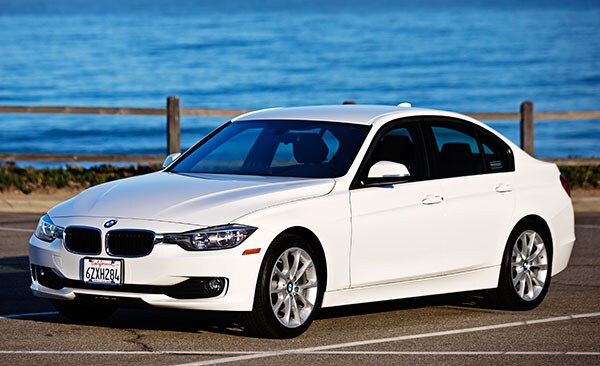 The styling of the 3 Series is classic and sporty, never flashy. The sedan is long and sleek looking, with a rising tail that doesn't pinch the greenhouse. The beltline does not climb toward a wedge.
The big hatchback Gran Turismo is part fastback, part wagon and part crossover, with an open greenhouse and rear spoiler.
Interior
There's good room for front occupants and cargo, but it's a little tight for adults in the rear. The dashboard is horizontal and clean, featuring a free-standing display monitor. The trim can be understated aluminum or elegant wood, but be careful, unlike the exterior, the cabin can get flashy, or at least fussy, with certain trim combinations.
BMW's iDrive control system remains complex, although it is more usable than before. The 3D maps with the available navigation are excellent.