2016 BMW X1 Introduction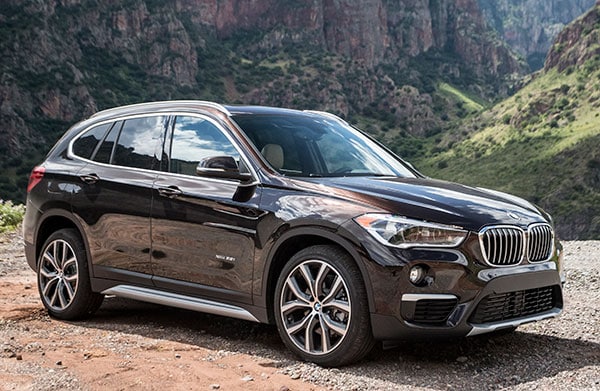 The 2016 BMW X1 has been redesigned, and to many it's a relief, because it now looks like the crossover it is, not a hatchback. The all-new X1 Sports Activity Vehicle has grown two inches taller and one inch wider, on a track that's two inches wider, and an length that's a touch shorter. The headlights are in the top corners of the front fascia, and taillights in the top corners of the rear fascia, adding to the unhatchback-like look.
The only model, the all-wheel-drive BMW X1 xDrive 28i, uses a turbocharged 2.0-liter four-cylinder engine making 228 horsepower and a strong 258 pound-feet of torque. It's mated to paddle-shifting 8-speed automatic transmission, and there are three drive modes: Comfort, Sport and Eco. It can go from zero to 60 in a sprightly 6.3 seconds, and gets 22 miles per gallon City and 32 mpg Highway. Mostly, it's fun to drive, with a sweet engine and handling that's quick and nimble. Not many crossovers offer that.
What's more, four adults will be happy inside. Technically, it seats five, but three of them would need to be kids.
It's hard to say what cars the X1 competes against. You might say a fully loaded Honda CR-V or Ford Escape, both much less fun to drive, more likely the Audi Q3 or the Range Rover Evoque. Maybe the Acura RDX or Volvo XC60.
In order to keep the X1's price in the Honda/Ford neighborhood, the X1 is relatively slim in standard features, for a BMW. For example leather isn't standard, nor is navigation or a rearview camera.
The Insurance Institute for Highway Safety (IIHS) hasn't rated the 2016 X1. The National Highway Traffic Safety Administration (NHTSA) hasn't tested the X1 at all, because it's not a high-volume model.