2016 BMW X1 Walk Around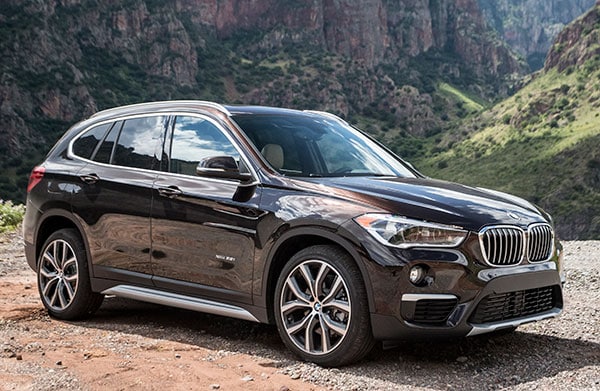 Being taller and wider, without being longer, makes the X1 stand up tall, and the headlight and taillight placement adds to the visual perception. It's downright aggressive, compared to what it used to be.
Interior
There's good headroom and legroom all around, for four adults. Three adults in the back seat would run out of shoulder room, as they would in any compact crossover. Back to the upside, there's a stand-alone optional rear seat that reclines and slides five inches.
The new X1 offers quite a lot more cargo room than before, for a max volume of 58.7 cubic feet, with the 40/20/40 rear seat folded. If you need more than that, you gotta go with a box, like the CR-V. If you want more style, it's the Range Rover Evoque, where cargo space is a laugh, hardly the priority.
The base interior is smart, with expensive-feeling seats. The optional 8.8-inch touchscreen rides on a centerstack with real buttons, thank you, for audio and climate control.