2016 BMW Z4 Introduction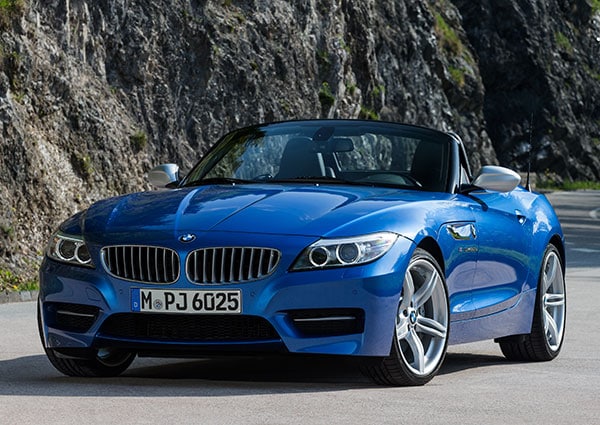 The BMW Z4 is more stylish cruiser than high-performance sports car, heavier and less athletic than the redesigned Porsche Boxster. It's a rear-wheel-drive roadster with retractable hardtop roof: quick, pleasant and civilized. It's built for looks and comfort as much as speed. With its hottest engine it can do zero to sixty in 4.8 seconds, which is very quick by anyone's stopwatch.
The Z4 competes with the Boxster, Corvette, Jaguar F-Type, and Mercedes SLK. The Z4 was redesigned for 2009 and received significant changes for 2012, but there haven't been many updates since then.
The standard engine is a 240-horsepower, 2.0-liter turbocharged four-cylinder, in the Z4 sDrive28i model. Next step up is the Z4 sDrive35i with its 300-horsepower, 3.0-liter turbocharged inline-6. Then there's the Z4 sDrive35is with a 335-horsepower version of that engine, and M Sport suspension tuning for tighter firmer handling.
The base 28i comes with either a 6-speed manual gearbox or 8-speed automatic, while the six-cylinder models come with a 7-speed DCT, or dual clutch transmission.
Driving Dynamics Control is standard, with Comfort, Sport, and Sport+ modes. The dynamic stability control combines traction control, brake fade compensation, start-off assist, brake drying, and brake stand-by features.
The weight of the Z4 hits fuel mileage, although the 28i rates a decent 22/34 miles per gallon City/Highway, for 26 mpg Combined. The 35is, with 95 more horsepower, sucks gas, rating just 20 mpg Combined.