2016 Cadillac ATS-V Introduction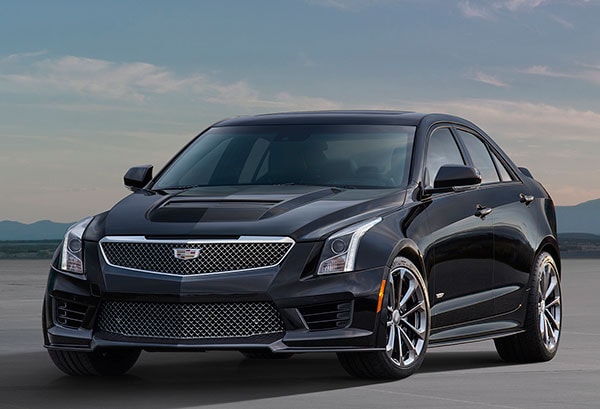 The Cadillac ATS-V sedan competes quite favorably with the best of the German sports sedans, namely the BMW M3 and M4, and the Mercedes-AMG C63. It is race bred; as we speak, two great American drivers, Johnny O'Connell and Andy Pilgrim, are racing and winning in their ATS-VR sedans in the Pirelli World Challenge Series.
There is magic under the hood of the Cadillac ATS-V, in the form of a 3.6-liter twin-turbo V6 making 464 horsepower and 445 foot-pounds of torque, using a 6-speed manual transmission or an 8-speed automatic.
Like the Beemer and the Benz, the Caddy is rear-wheel drive only, giving the best balance on the track. Yet it's still an easy and enjoyable luxury car for the street, offering an approachability rare in a car capable of such high performance.
The ATS-V is beefed up over the regular ATS. The steel and aluminum chassis is stiffer thanks to a shock tower brace, V-shaped braces under the hood, a stronger rocker bulkhead and rear cradle-to-rocker braces, and an aluminum shear panel in front. The suspension is computer controlled, with advanced magnetic dampers and the excellent Performance Traction Management (PTM) system.
There's comfort and accommodation for both the driver and front passenger. The custom Recaro seats embrace their occupants and hold them in place with ample bolsters, while still offering uncommon comfort, and that's not an easy trick. The rear seat is snug but okay for adults, although knee and head room will be tight for anyone much over six feet.