2016 Cadillac SRX Introduction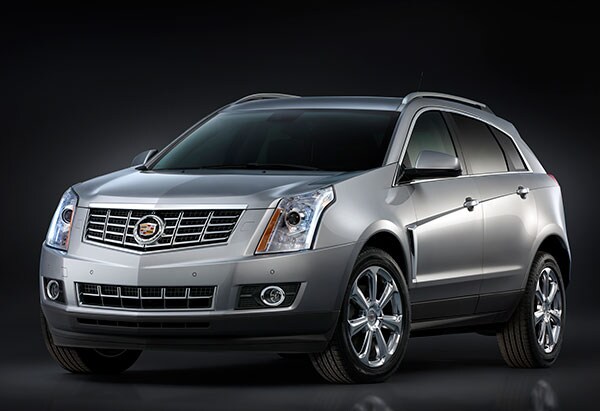 The Cadillac SRX is a five-passenger luxury crossover SUV with a placid ride, potent powertrain, deluxe accommodations, and the latest technology. Unlike the big, dazzling, chrome-bedecked Escalade, built on a GM truck platform, the SRX is built on a unitbody, like a car. The two models could hardly be more different, especially in capabilities and road behavior.
Although SRX is now the oldest model in Cadillac's lineup, it still appears fresh. Tasteful, too, because GM's decade-old Art & Science design theme is more subtle on the SRX. Little has changed for 2016, other than deleting adjustable pedals from the Luxury edition. This is the SRX's final season, as a replacement named XT5 is expected for 2017.
Only a single powertrain is offered: a strong and smooth 3.6-liter V6 engine, making 308 horsepower and mated to a six-speed automatic transmission. Front-drive is standard, with all-wheel drive available. Acceleration is satisfactory, taking about seven seconds to reach 60 mph.
SRX ranks near the peak of its class in safety, having earned five-star crash-test ratings from the National Highway Traffic Safety Administration (NHTSA). The Insurance Institute for Highway Safety named it a Top Safety Pick.
On the downside, this crossover has a heavier driving feel than expected. That's partly due to transmission gearing, but mainly the result of vehicle weight, well above two tons. At the same time, fuel economy scores significantly below average. Cadillac provides quite an array of safety systems, including adaptive cruise control and cross traffic alert, as well as a Safety Alert seat and automatic front/rear braking assist.
As for overall technology, SRX has practically been a showcase for some of the latest devices and systems. Every SRX has Cadillac's CUE infotainment system, which includes enhanced controls, plus an eight-inch screen interface with proximity sensing.
Four trim levels are available, each with an interior that's distinctive as well as luxurious. Active noise cancellation uses a microphone to detect ambient noise and counteracts harshness, making the interior remarkably quiet. GM's OnStar system includes 4G LTE connectivity, allowing creation of an in-car wi-fi network.