2016 Cadillac XTS Driving Impressions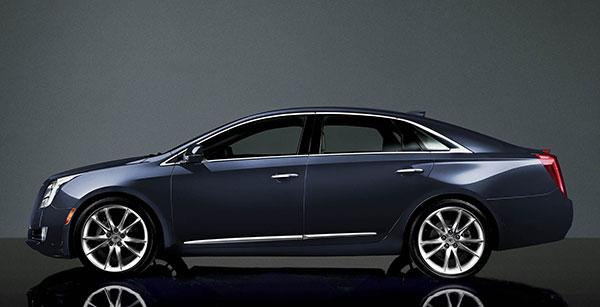 Acceleration with the base engine is slightly slow when starting off, while the Vsport V6 feels closer to the energetic nature of a V8. Closer to highway speeds, you can expect a rather exhilarating reaction when pushing the pedal of a Vsport.
Courtesy of a nicely tuned suspension and MagneRide magnetic ride control, you can expect a well-composed ride: somewhat firm, yet largely absorbent. Adjustable dampers automatically alter the ride so the XTS soaks up most surface flaws, including patches of broken-up pavement.
Overall, responses to steering inputs are crisper than in some comfort-focused automobiles. Any model demonstrates excellent road manners and a sense of nimbleness, as well as a satisfying connection to the pavement surface. Despite its two-ton bulk, an XTS doesn't even feel especially heavy. Cornering is flat, with little sense of inability to cope, though hard braking can yield quite a bit of nosedive.