2016 Ford Taurus Summary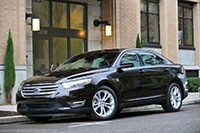 Ford Taurus is an older product than some of the competition. Still, in addition to refinement and quiet running, you can expect a firm but comfortable ride, and be assured of excellent safety ratings.
Driving impressions by The Car Connection. Mitch McCullough and James M. Flammang contributed to this report.