2016 Honda Fit Introduction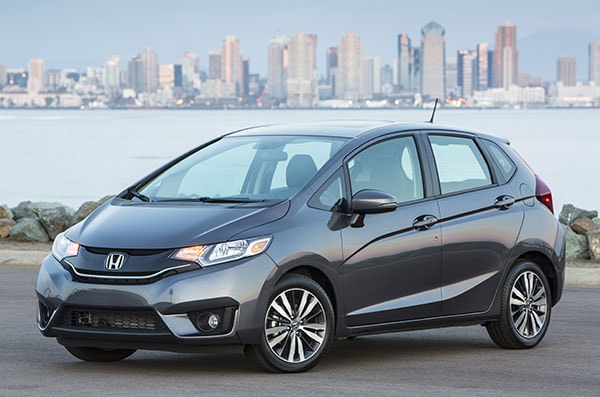 The Honda Fit is already a small icon, in the second year of its third generation. Its redesign for 2015 stole much of the originality of the styling, and some of the car's character, while gaining cabin room in the small footprint. The latest Fit is not as much fun to toss around, and its continuously variable transmission is sometimes a drag, but it there's more horsepower, torque, and miles per gallon.
The wheelbase is 1.2 inches longer while the length is 1.6 inches shorter. But this efficient package has lost cargo capacity, from 57.3 to 52.7 cubic feet, possibly from the rear seat being pushed back to gain legroom from 34.5 to 39.3 inches.
The Honda Fit is a winner in flexibility, fuel mileage and safety for small five-door hatchbacks, among them the Chevrolet Sonic, Hyundai Accent, Nissan Versa and Toyota Yaris.
The Fit uses a 1.5-liter engine with direct injection that makes 130 horsepower and 114 pound-feet of torque. A sweet 6-speed manual gearbox is standard, replacing the former 5-speed, but most Fits will have the CVT that can (and often needs to be) shifted manually, using paddles that trigger seven speeds.
With the CVT, the Fit is EPA-rated at 33/41 mpg City/Highway mpg. In 430 miles, about 360 of them at 74 mph, our Fit averaged 34.9 mpg.
The 2016 Fit gets 5 stars overall from the National Highway Traffic Safety Administration, and was named a Top Safety Pick by the Insurance Institute for Highway Safety.