2016 Hyundai Accent Introduction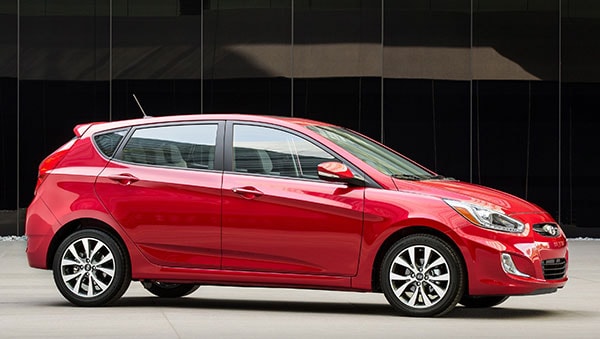 The Hyundai Accent is an attractive, value-oriented subcompact that comes in two body styles. Of the two body styles, the five-door hatchback offers the best utility and looks, but the two versions are otherwise the same.
All models come with a 1.6-liter four-cylinder engine with a choice of 6-speed automatic or 6-speed manual transmission. Accent is EPA-rated at 26/37 mpg City/Highway with automatic, 27/38 mpg with manual gearbox.
Rated at 138 horsepower, the Accent needs to be revved to generate acceleration performance but even then it's very slow to get going. The Accent rides well on smooth roads but rougher roads bring vibration and harshness.
The roomy passenger compartments seats four, with lots of legroom and headroom for driver and front passenger. The seats are not comfortable for long trips, however.
Launched as a 2012 model, the current-generation Accent was updated for the 2015 model year and carries over to 2016 unchanged.