2016 Hyundai Elantra Introduction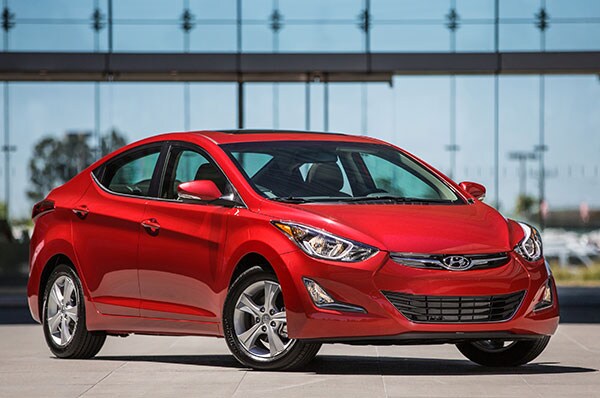 For 2016, Hyundai Elantra gets new front and rear styling, with LED lighting on 2016 Elantra Sport and 2016 Elantra Limited models.
We think the Hyundai Elantra is better than the Honda Civic and Toyota Corolla in some ways. The Elantra offers more value than most compacts. The Elantra is good looking, grown up, well liked, pleasant to drive in traffic, and it has a good safety record.
Elantra comes in two body styles: Elantra SE, Sport and Limited models are four-door sedans. Elantra GT models are five-door hatchbacks (see separate New Car Test Drive review). Elantra is called a compact but its interior says mid-size.
The Elantra is an above-average compact. It's as big as a Volkswagen Jetta and drives as well as a Toyota Corolla, but isn't as energetic or engaging as a Ford Focus, and it falls short of the performance of the Jetta and Mazda3.
The standard engine, found in Elantra SE and Elantra Limited, is an efficient 1.8-liter four-cylinder that makes 148 horsepower and 131 pound-feet of torque, and gets an EPA-estimated 28/38 mpg City/Highway. The 1.8-liter offers respectable smoothness and acceleration (after a slow throttle response). There's a choice of 6-speed manual or 6-speed automatic.
Elantra Sport comes with a 2.0-liter four-cylinder that makes 173 hp and 154 lb-ft of torque, and it is also available with either a 6-speed manual or 6-speed automatic transmission. The 2.0-liter gets an EPA-estimated 28 mpg Combined, compared with 32 mg Combined for the 1.8-liter automatic.
The 2016 Elantra gets five stars from NHTSA and Top Safety Pick from IIHS, with Acceptable in the overlap test and Good in all other tests.