2016 Hyundai Elantra Summary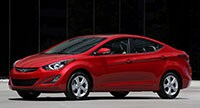 The Elantra wins some and loses some, in its competitive compact field. We think it wins big in styling, and only loses a little in the other areas. It looks like a more expensive sedan. Great value for the price.
Driving impressions by The Car Connection. Sam Moses contributed to this report.