2016 Jaguar F-Type Introduction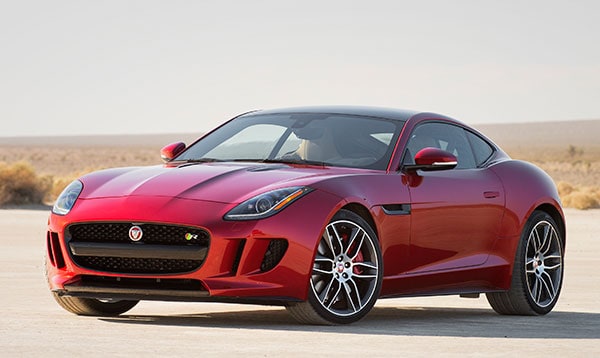 The Jaguar F-Type, now in its third year, is the first true sports car Jaguar has built in 40 years, since the demise of the E-Type. It's true to the heritage without being retro.
The F-Type runs in the league with the Porsche Caymans and Boxster and the Chevrolet Corvette. Its aluminum architecture and chassis structure is riveted and bonded, light and rigid, although at 3500 pounds, the F-type is bigger and heavier than both Porsches. Even so, we think it's more entertaining to drive than any car in its class, except the Cayman S, and maybe the Stingray Z51.
For 2016, Jaguar F-Type offers all-wheel drive and a 6-speed manual transmission (although not together in the same car). Long live the manual gearbox! Finally a traditional Jaguar you can actually play with, like days of old. Although the 8-speed automatic with manual mode is satisfying.
There are a number of powertrains for the F-Type. There are two 3.0-liter supercharged V6 engines; one makes 340 horsepower, accelerates from 0 to 60 in 5.1 seconds, and hits 161 mph, while the other, called the F-Type S, makes 380 hp, goes to 60 in 4.8 seconds, and hits 171 mph. It gets an active exhaust system, flat-bottom steering wheel, and driving modes.
Getting top billing for 2016 is a new F-Type Convertible R, which uses a 5.0-liter supercharged V8 making 550 horsepower, storming from a standing start to 60 mph in 3.9 seconds, and zooming all the way to 186 mph. It comes with a paddle-shifting eight-speed automatic transmission.
The V6 is better balanced and more responsive, sweet and suitable to the car's dynamics. In fact, the V6 engine is based on the V8; they share the same all-aluminum architecture, direct fuel injection, dual independent variable cam timing (DIVCT), and water-cooled twin vortex supercharger mounted in the V of the engine block.
For 2016 some service features are added, namely a five year or 60,000 mile warranty that includes maintenance, roadside assistance, and connected services.