2016 Jeep Wrangler Walk Around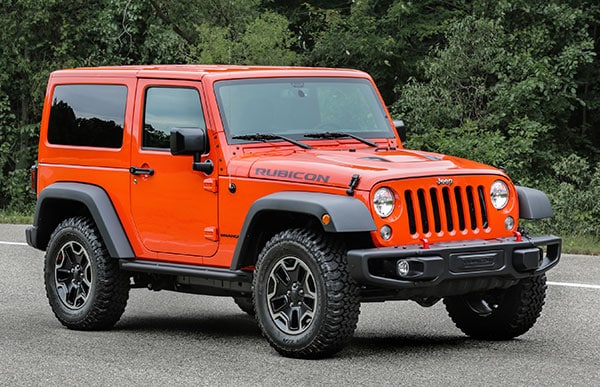 Being the original Jeep, the Wrangler looks like a Jeep, as it should. Big boxy wheel flares, flat sides, seven-rib grille. Cleverly, designers have stashed silhouettes of the original Willys Jeep in the wheelwells and windshield.
Interior
The padding is soft to the touch, and lighting from under the dash and cupholders is something, in a Jeep. The instrument panel is still somewhat Jeep-like, upright and clean. Some corners are contoured, and trims machined. There are drain plugs in the floorboards so you can hose it out.