2016 Land Rover Range Rover Sport Summary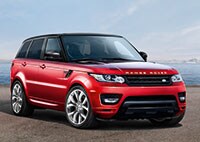 The Range Rover Sport is among the sportiest and most powerful SUVs, offering luxury and comfort on the road, the most offroad capability, legend with the marque, and last but not least British car-building expertise and heritage.
Driving impressions by The Car Connection. Words by Sam Moses.