2016 Land Rover Range Rover Introduction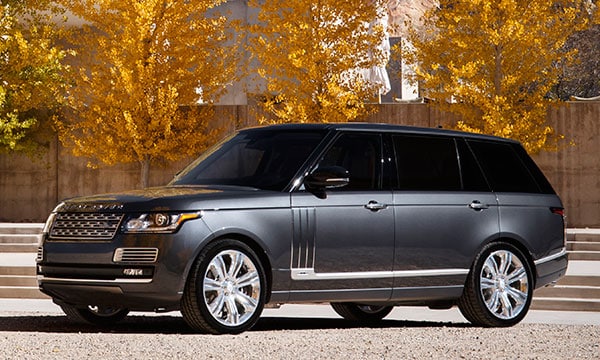 The 2016 Range Rover lineup broadens with a luxurious new SVAutobiography model and a new Range Rover Td6 powered by a new turbodiesel V6 engine.
The 2016 Range Rover is in the fourth year of its generation, with another 40 years before that, enough time to get it right. Not to mention evolve into an SUV costing more than $100,000. We've driven the current Range Rover in Moroccan gale, over the Spanish steppes, and in wretched Atlanta traffic, and it has never failed us.
One beauty of the Range Rover is it hasn't lost its shape. It will hopefully be a box forever. This latest-generation Range Rover is a box with curves and wraparound headlights. A long-wheelbase version stretches the box.
The Range Rover is Land Rover's flagship.
Several engines are available. New for 2016 is the Range Rover Td6 with a turbodiesel 3.0-liter V6 making 440 foot-pounds of torque and 254 horsepower that gets an EPA-estimated 25 miles per gallon Combined city and highway. Land Rover says the Range Rover Td6 can accelerate from 0 to 60 mph in 7.4 seconds. Range Rover Td6 offers a range of more than 600 miles and retails for $1,500 more than the standard gasoline V6.
An all-aluminum supercharged V6 comes standard, making 380 horsepower and 332 pound-feet of torque. Every Range Rover gets a sharp paddle-shifting 8-speed automatic transmission built by ZF.
A supercharged 5.0-liter V8 making 510 horsepower comes on Range Rover Supercharged models.
The Range Rover rides like a tall sedan, while being renowned for its offroad capability, with up to 12 inches of ground clearance and Land Rover's effortless Terrain Response system, using four modes with sensors dictating traction. Meanwhile it can tow 7700 pounds of horses or boats, even racecars.