2016 Lexus LS Introduction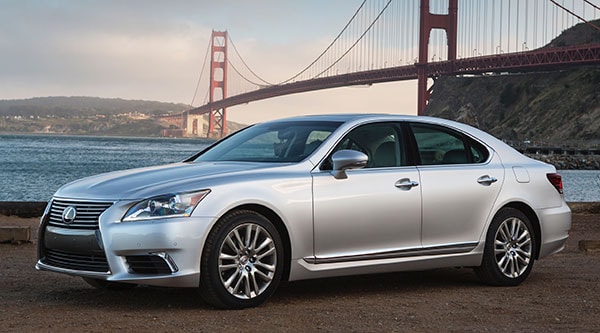 The Lexus LS serves up comfort, technology, and elegance as if each were the primary goal. Add to that its exceptional build quality and effortless operation, and it's easy to see why the LS has become a benchmark of luxury travel. The flagship of the brand since day one, the Lexus LS has faithfully delivered what buyers desire most in a luxury sedan for nearly 30 years.
Improvements for 2016 include a more convenient infotainment interface and remote access to vehicle operation reports. The current generation of the LS was introduced as a 2013 model.
The Lexus LS moves with sheer serenity, so free of noise and vibration that you'll wonder whether it's actually running. The ride is plush. There are three driving modes (Eco, Normal, Sport) that tweak the car's performance to your taste, but the differences are subtle so as not to interfere with the LS's luxury mission.
The Lexus LS 460 is powered by a 4.6-liter V8 with 386 horsepower, matched to an 8-speed automatic transmission. Takeoffs are smooth and swift, with the LS 460 reaching 60 mph in a luxuriously quick 5.4 seconds.
Even more power lies under the hood of the LS 600h L, namely a 5-liter V8 and pair of electric motors that together produce 438 horsepower for more powerful acceleration performance. The hybrid system uses a continuously variable automatic transmission (CVT) and delivers an EPA-estimated 20 mpg Combined city and highway. Trunk space suffers.
The L models benefit from five additional inches of wheelbase for sprawl-out freedom in the back, and can be equipped with first-class passenger amenities.
Most drivers will revel in the big sedan's silky drivability, but for those with sporting bones Lexus offers the LS 460 F Sport.
The Lexus LS competes with the BMW 7 Series, Jaguar XJ, and Mercedes-Benz S-Class.