2016 Lexus NX Introduction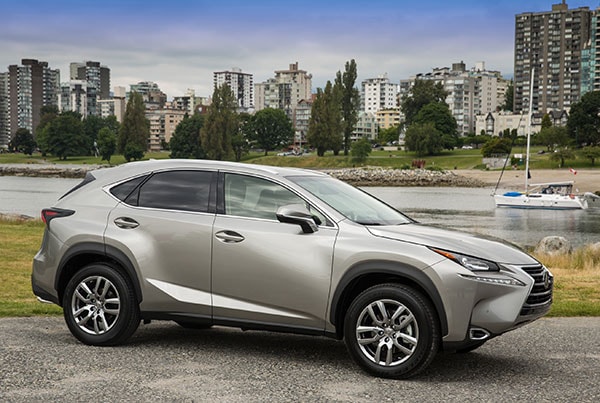 The Lexus NX is an unconventional Lexus, the brand's first compact crossover, the first with a turbocharged engine, and the first example of an aggressive design theme that's starting to show up elsewhere in the line.
When it debuted as a 2015 model, it turned out that the market was eager for a spunky five-passenger alternative to family-style crossovers, especially one with the Lexus brand promise of refinement and luxury. The 2016 Lexus NX receives some new colors and expanded smartphone capability. Otherwise, the NX lineup carries over unchanged for the 2016 model year.
The Lexus NX offers nimble handling, plenty of technology, and a choice of engines. The standard turbocharged four-cylinder provides appropriate power for an entry-level luxury vehicle. The available hybrid system is designed for efficiency, rather than performance, and is EPA-rated to deliver up to 35 mpg.
The Lexus NX F-Sport model features enough performance upgrades to make this five-passenger crossover genuinely fun to drive.
Buyers looking for that plush Lexus experience can find it in the NX with a full pallet of available convenience features and interior finishes like those found on the brand's larger, more expensive vehicles.
Despite its adventurous styling, the NX is just as practical as boxier competitors. You get a reasonably spacious backseat, a highly configurable cargo area, and the option of all-wheel drive for year-round capability.
The Lexus NX is designed to compete with the premium-brand small crossovers: BMW X3, Audi Q5, Cadillac SRX, and Mercedes-Benz GLK.