2016 Lincoln MKS Walk Around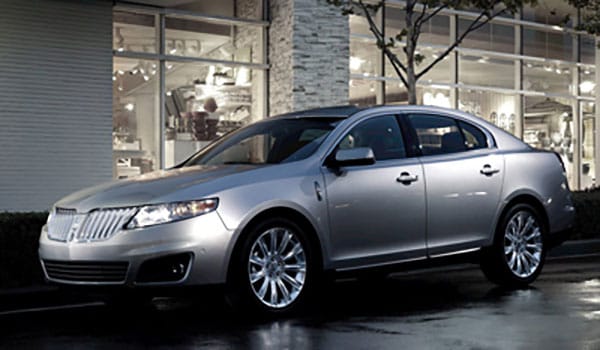 Compared to its rivals, the Lincoln MKS looks antiquated. Its behind-the-times styling is accentuated by a high beltline, as well as the short, abbreviated arch of its roofline. For 2015, the decklid was reshaped slightly, to make it easier to use. Otherwise, not much has changed in the MKS's lifetime.
Several major competitors, including the BMW 5 Series and Mercedes-Benz E-Class, qualify as sports sedans.
Interior
Though pleasant and inviting, the interior of the MKS appears restrained, with a low-set dashboard. Surfaces and trim pieces lack the level of opulence that would match the cabins in alternative luxury sedans.
In comfort, the MKS scores better. Front occupants can expect to feel comfortable during day-long journeys, helped by good seat support. Thanks to active noise cancellation, the ride is comparatively quiet. The reconfigurable gauge cluster in each MKS is most welcome, but its touchy slide controls annoy.
For a sedan of this size, headroom, especially in the back seat, falls short. Heads of taller occupants are likely to brush against the headliner. The reason for this snugness is simple enough: an arched roofline, combined with the shape of the back glass.