2016 Lincoln MKZ Walk Around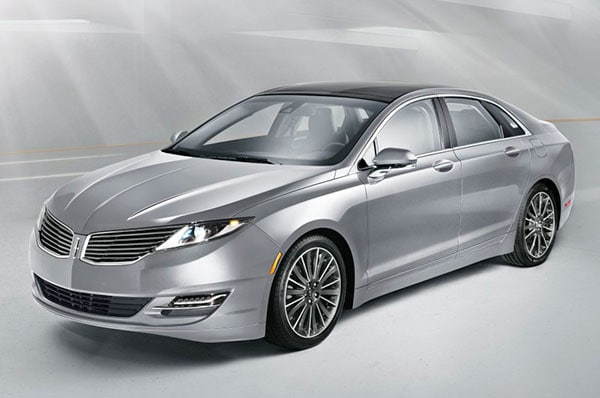 Give Lincoln credit for daring design, without glitz and glamour. The MKZ has bold and curious styling. It emanates character, but might not be for everyone. It's way modern; elegant, smooth and aerodynamic from the nose to the deck lid, almost a fastback like the Audi A7. But if you look deep into the winged grille, you might see homage to the 1938 Lincoln Zephyr that started it all.
Interior
Dominating the cabin is an available panoramic roof that opens up 15 square feet of ceiling to the sky. But the standard luxury fittings are fairly conventional, and even spartan compared to some competition; there's a lot of real wood trim, but leather isn't standard. It has a European touch.
The transmission shifts by paddles on the steering wheel, while its main setting is by pushbuttons lining the LCD screen; there is no lever on the console, so the screen is lowered and wrapped in metallic trim, and it dominates the instrument panel. It's not bad, it suits the cohesive arrangement of the gauges, and their glow.
The screen content is another matter, especially MyFord Touch with its four displays that step on each other. Ford keeps updating the system, trying to streamline it. If, like us, you can't fathom the distracting touch method, there are steering wheel controls and voice command. But be prepared for your Lincoln to disobey your voice commands.