2016 Mazda MAZDA3 Introduction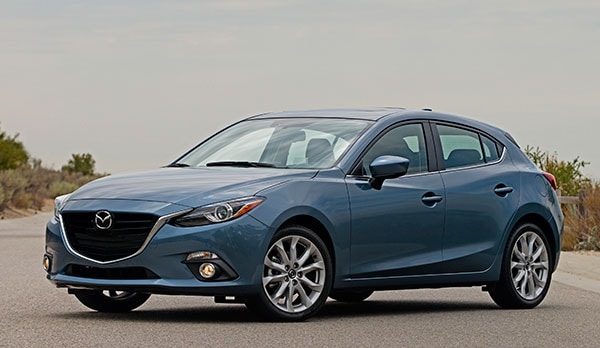 Mazda3 is a distinctive compact. Both the sedan and hatchback designs show flair, and the driving experience is fun. When you add safety and value, you've got a contender. The Mazda3 is a driver's car, like the Ford Focus and Volkswagen Golf.
Mazda3 offers a choice of powertrains: a 2.0-liter four-cylinder or a 2.5-liter four-cylinder, and a 6-speed manual or 6-speed automatic transmission, built by Mazda. The Mazda3 was redesigned for 2014, including the suspension and steering system.
There isn't that much difference between the 2.0-liter and 2.5-liter, which is a big compliment to the 2.0. The 2.0i is quick enough, and gains one or two mpg over the 2.5s. The engines have the same smooth personality through their entire range. However, the benefit to the 2.5s is its torque; it makes 185 pound-feet of torque at 3250 rpm, while the 2.0-liter makes 150 lb-ft at 4000 rpm. This means the 2.5s is stronger under acceleration, and can better pull the automatic transmission.
Equipment is improved for 2016, with more available popular features, and a lower price for the base 2016 Mazda3. A rearview camera is standard. One interesting feature is the i-ELOOP system, part of the Tech Package on the top Grand Touring model. A super capacitor gathers energy generated by deceleration and braking, and uses it to help power the car's electrical components.
The Mazda3 earns the IIHS Top Safety Pick+, thanks partly to six standard airbags.