2016 Nissan 370Z Introduction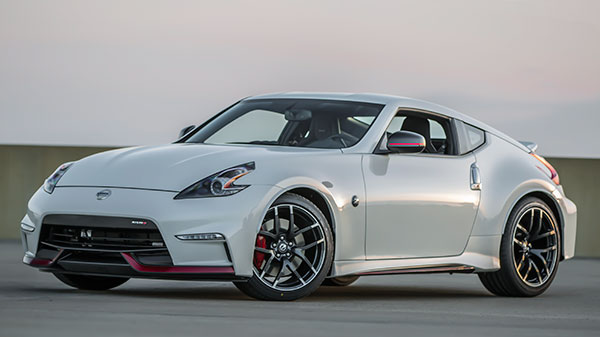 The Nissan 370Z tries to make hardcore sport driving go as smoothly as leisurely touring, for the driver. It's more comfortable than an uncompromising sports car, but not nearly as practical as a sports sedan.
It's been 45 years since the Z came sensationally to our shores, as the Datsun 240Z. It would be proud of what it has become, the 370Z. The Z car has earned our affection.
Today it's beautifully balanced, with its 3.7-liter V6 engine mounted rearward in the chassis, and rear-wheel drive. The engine makes a healthy 332 horsepower. The Coupe comes with a seven-speed automatic transmission with paddle shifters for semi-manual gear changing. If you want a six-speed manual you have to get a Roadster or the Nismo high-performance model.
Ford 2016, all but the base model get a Bose noise-canceling system to tone down the boom from the engine. Boom? What boom?