2016 Nissan Frontier Introduction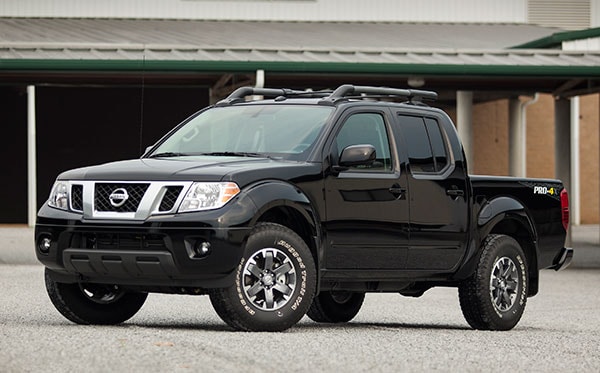 The Nissan Frontier is long in the tooth, with almost no changes for 2016, which puts it at a disadvantage against its competitors, the all-new Toyota Tacoma and one-year-old GMC Canyon and Chevy Colorado.
The current-generation Frontier was introduced as a 2005 model and updated for 2009. A redesign is expected for 2017.
Still, the Frontier with its solid virtues holds its own against the new Tacoma. Meanwhile, the GM trucks have driven to the top of the heap in performance, dynamics, comfort and economy and now the option of a turbodiesel.
The sheetmetal still looks fresh, but climb inside and the truck shows its age with hard plastic trim and an upright seating position. It comes as a King Cab or four-door Crew Cab having good rear seat space, with a short or long wheelbase.
Two engines are available: a 2.5-liter four-cylinder making 152 horsepower or a 4.0-liter V6 making 261 horsepower and 281 pound-feet of torque. Each offers a 5-speed manual or 5-speed automatic. Three models get a six-speed manual, including the PRO-4X for rugged terrain.
The rear-wheel-drive four-cylinder is fine for someone who owns a pickup because they sometimes need to carry big things, but it's not beefy enough for real truck work. And it's not much cheaper or more fuel-efficient than the V6, which is much more powerful and is available in a 4×4.
The Frontier gulps gas. The four-cylinder rates an EPA-estimated 19/23 mpg City/Highway, while the 4×4 V6 rates just 15/21 mpg.
The 2015 Frontier earned top marks from the Insurance Institute for Highway Safety (IIHS) in its crash tests, for moderate overlap front-impact, side-impact, and roof strength.