2016 Nissan GT-R Introduction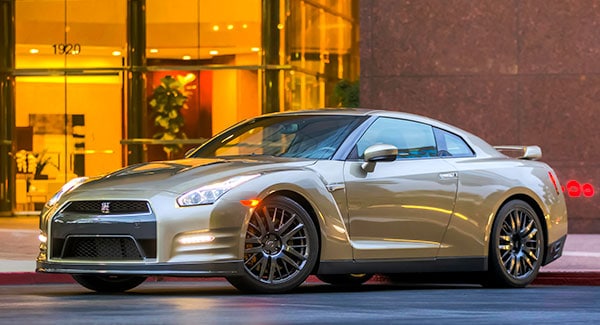 The Nissan GT-R is one of the fastest production cars in the world, while still being easy to drive around town. This makes it phenomenal, and unusual. It performs like a brute but isn't one. It used to be, but over the years Nissan engineers have refined its manners and sharpened its performance by improving steering, handling and ride. The acceleration is blistering and cornering brilliant.
The GT-R might be seen as a composite, combining ideas and directions in form, function and spirit to become part supercar, part daily driver coupe, and part tuner car. For example it has a back seat that can fit two kids. Only the Porsche 911 Turbo also has a back seat, but it's smaller. The GT-R has roomy front seats and useful trunk space as well. And it gets almost 20 mpg.
Under the long hood there is a twin-turbocharged 3.8-liter V6 making 545 horsepower and 463 pound-feet of torque, mated to a dual-clutch transmission and amazing all-wheel-drive system. It's the key to the cornering, through grip and wide sticky tires.
In the GT-R, you can sling yourself to 60 miles per hour in a mere 2.7 seconds, and find yourself at 100 mph in another blink. It competes with upmarket cars like the Porsche 911 Turbo, Corvette Z06, Jaguar F-Type, Viper, and a number of Mercedes-Benz AMG and BMW M models. You could add supercars like the Ferrari 458 and new Acura NSX. But in terms of performance-per dollar, at a cost of just over $100k, the GT-R is a good value. Although nothing like the Corvette, still the hands-down winner in that category.
For 2016 there is a new model, the 45th Anniversary Gold Edition, painted in a retro color called Silica Brass. Less than 30 of these models will be sold in the United States. Taken away in 2016 is the Track Edition, a stripped model with no rear seat and 20-inch black alloy wheels. Hard-core drivers and track-day enthusiasts will miss it.