2016 Nissan Leaf Introduction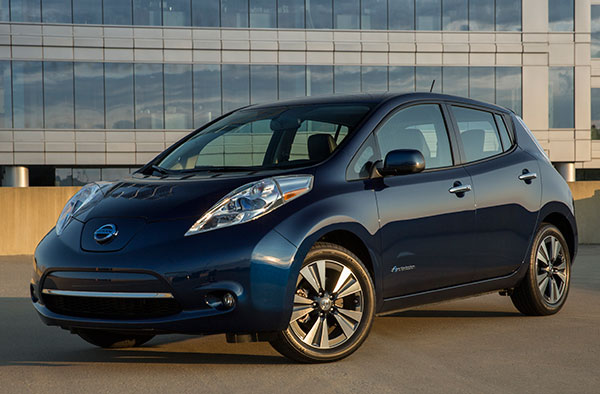 For 2016, Nissan Leaf takes a leap: Thanks to a new battery pack, the all-electric car now boasts a range of 107 miles, the farthest of any electric car except the expensive luxury Tesla. The hatchback Leaf is the size of a compact car with the interior space of a midsize car.
It accelerates silently to 60 mph in less than 10 seconds, and has a top speed of 90 mph, although don't expect to go 107 miles at high speed (or in cold weather).
The Leaf can keep up with traffic and is easy to drive. The Leaf can also seat four adults comfortably or sometimes five, and is well equipped.
Leaf SV and Leaf SL models get the new 30-kWh battery, with a 6.6-kW charger thaten can fully charge in four hours, as well as a DC fast-charging port. And electric heater keeps the battery warm when the car is plugged in during cold weather.
The Leaf was launched as a 2011 model, and previously had a range of 84 miles.
The base Leaf S carries over the old technology: A flat 24-kilowatt-hour lithium-ion battery pack, mounted under the floor below the rear seat, sends electricity to an 80-kilowatt electric motor that drives the front wheels and serves as a generator to recharge the battery when braking. The charger is 3.3 kW.
The Leaf is the antithesis of sporty. Underway it feels like a boring economy car except it's silent.
All Leafs sold in North America are assembled in Tennessee.