2016 Nissan Rogue Introduction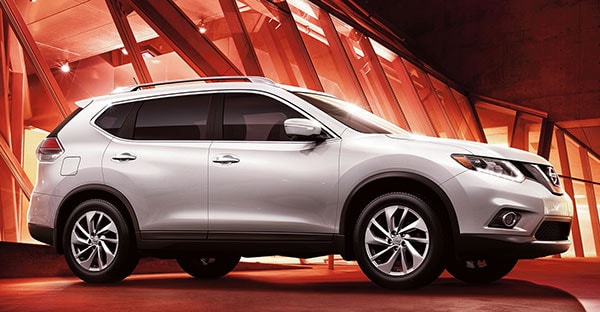 The second-generation Nissan Rogue, redesigned for 2014, is a good-looking five-seat crossover with a stylish cabin. Its 2.5-liter four-cylinder engine and CVT transmission continue from the first generation.
Rogue's engine makes the same 170 horsepower and mediocre pep it always has, while the CVT often puts the engine in its noisiest range. Meanwhile the handling is secure and stable, but lacks the spirit of the Ford Escape, Mazda CX-5, or Subaru Forester, the benchmark crossover rivals.
What makes the Rogue different is its available third-row seat, unusual because the Rogue is small for its class. The second row slides forward nine inches, in order to make room for the legs of two third-row passengers, but it's still not much room. Even with low cushions, head room is squeezed. Small children might think it fun, anyone else will think it's a joke.
A rearview camera is standard, unlike too many other cars, and for 2016, new options include rear cross-traffic alerts and forward-collision warnings with automatic braking. Rogue's crash rating is four stars from NHTSA, while it's a Top Safety Pick from the IIHS.
The Rogue shines at gas time, with an EPA rating of 28 miles per gallon Combined, either front- or all-wheel drive.