2016 Porsche 911 Summary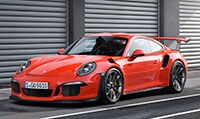 The Porsche 911 comes in many levels of performance. It's highly evolved, and easy to drive on the street. We like what the base Carrera offers. Its speed, comfort, handling and iconic looks make it a total package.
Driving impressions by The Car Connection. Words by Sam Moses.