2016 Scion iA Introduction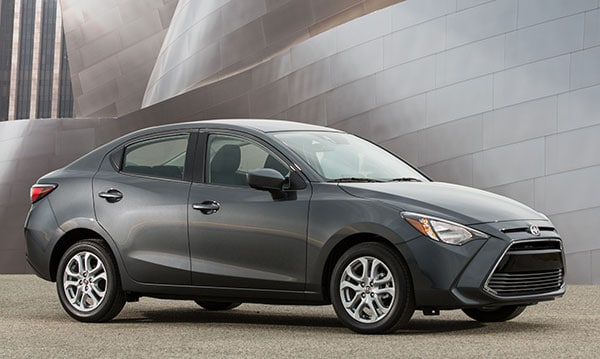 The all-new 2016 Scion iA is a four-door subcompact sedan.
At 172 inches long, 67 inches wide and 58.5 inches high, the Scion iA is about the same dimensions as the Chevrolet Sonic, Kia Rio, Ford Fiesta, and Nissan Versa. It uses the same wheelbase of 101 inches as the new Mazda CX-3. Scion iA also competes with the Mazda 2 and Toyota Yaris, which have new models coming before the middle of 2016.
The new Scion iA is powered by a 1.5-liter engine making 106 horsepower and 103 pound-feet of torque. Despite the fact that Scion is a Toyota brand, the Scion iA does not use the same 1.5-liter engine as in the Toyota Yaris. The iA engine is made by Mazda, using direct injection with a high 12:1 compression ratio. It's tuned for fuel mileage, with an EPA rating of 31/41 mpg City/Highway with the standard 6-speed manual transmission, or 33/42 mpg with the available 6-speed automatic.
Acceleration performance is lackluster, but both the automatic and manual transmissions work well, especially the manual.
It's quite light at 2400 pounds, but a strong structure brings a good ride and handling. Handling is athletic and lively yet the iA rides smoothly over bumps, noteworthy given that the suspension is relatively unsophisticated.
Standard safety equipment includes front and rear side-curtain bags and a rearview camera.