2016 Scion tC Walk Around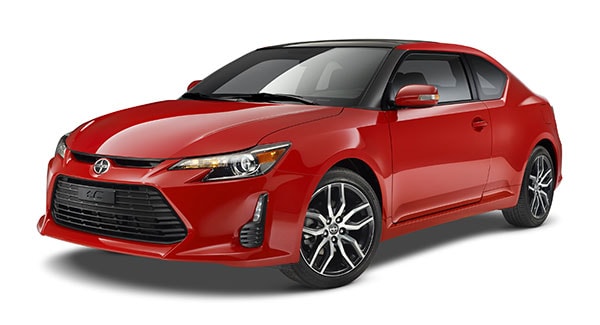 The Scion tC has a bit of attitude. It shows its Toyota roots, but looks like a family alien with its sharp angles, high shoulders, and creased corners. Its rear roofline shows some Nissan GT-R and Chevy Camaro. Its shoveled nose and tail come from the '80s. It looks more masculine than it is. Perhaps tC stands for Toyota Celica and this Scion is essentially the modern Celica. Scion is a division of Toyota.
Interior
Inside, it's drab with low-end materials, yet nuanced by tube-like gauges and climate controls shaped like M&Ms. It's snug in front and rear, low headroom everywhere, the sunroof makes it worse. It's nice that the back seat reclines a bit, and front seat tilts forward easily.
Under the hatch, there's room for several bags, with deep side bins.