2016 Subaru BRZ Introduction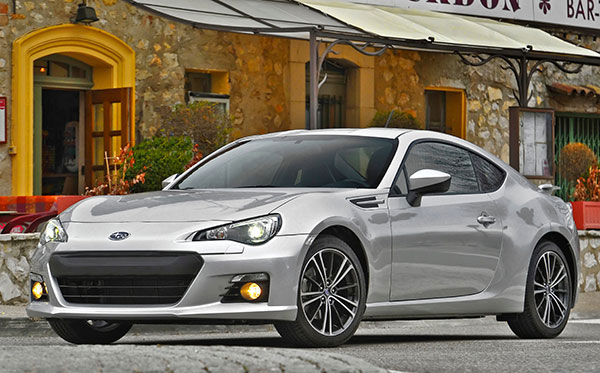 The Subaru BRZ is pure, and that can't be said about many cars. Toyota and Subaru developed a rear-wheel-drive coupe that delivers a true sports car driving experience, while keeping it simple and affordable. It has succeeded like no car since the Mazda Miata.
The trick is defining, let alone achieving, that true, pure part. Design-wise, what that meant was balance, the top priority. Weight distribution. Direct steering. Tossability. Take that chassis and bolt in a responsive and high-revving engine, a tight gearbox. Then step aside and hear the cheers for the fun you have brought back.
The BRZ is a 2+2, which basically means 2 passengers + 2 packages. It's in its fourth year, as being the oddball rear-wheel-drive sports car in the Subaru lineup of all-wheel-drive vehicles.
Seat-of-the-pants handling makes the BRZ a blast to drive. It makes you forget your front-drive sport coupes, sweet but detached from the road. If you want to be delighted by the act of driving, down in the trenches, the BRZ or its clone, the Scion FR-S.
The BRZ is powered by a 2.0-liter horizontally opposed four-cylinder engine, called an H4 or boxer engine. Because the pistons are horizontal, the engine can be mounted lower and farther back in the chassis, something that racecar builders constantly chase to find the magic of balance and handling. BRZ brings that low center of gravity, one of the lowest in any automobile made today.
The engine has direct injection but isn't turbocharged; it makes a nice 200 horsepower, and is eager to rev through the six gears in the standard manual transmission. The throw is short and precise, sports-car purity achieved. However, automatic transmissions are a reality, even in racing now, so the BRZ makes one available, and it gets our approval. Paddle shifters, sport mode, and downshift rev matching.
It's a well-developed and efficient engine, and with the BRZ's light weight, 2800 pounds, this sports car delivers 34 miles per gallon on the highway. And though the chassis is light, its high-tensile steel and ring-like body structure help to earn a five-star crash-test rating from the NHTSA.
For 2016, the touch-screen and infotainment systems, previously pretty poor (low priority), have been hugely upgraded. The 6.2-inch touchscreen controls HD Radio, satellite radio, CD, Bluetooth audio streaming, and iTunes tagging, with a USB and auxiliary port. It's also compatible with smartphone apps for Aha, Pandora, Stitcher, and more. Also for 2016, a rearview camera is standard.
The 2016 BRZ features a special edition of 500 cars, called Series HyperBlue.