2016 Subaru Outback Summary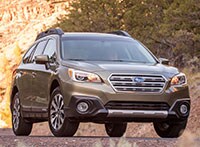 Though the Outback wagon doesn't really look like an SUV, it handles a similar set of tasks, with greater gas mileage and more adept handling. The Outback is highly capable on gravel roads and on snow-covered roads. Occupants get a smooth ride, though acceleration performance isn't strong.
James M. Flammang contributed to this report.