2016 Volvo XC60 Introduction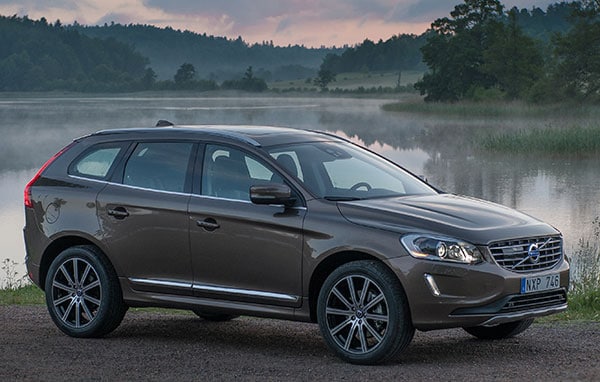 The Volvo XC60, now in its seventh year, is a mid-size crossover SUV built on the platform of the sweet S60 sedan. Available with front- or all-wheel-drive, the XC60 is safe and particularly sensible, as Volvos are known to be. The V60 wagon is similar but it's more like a large hatchback, not nearly as roomy in back as the family-friendly XC60.
The 2016 Volvo XC60 is available in 10 different models. For 2016, there are no real changes, just a shuffling of options.
The XC60's fuel-efficient, direct-injection 2.0-liter engines, called Drive-E, were new for 2015. There are two versions, the T5 with 240 horsepower and T6 with 302 horsepower, both paired with an 8-speed automatic transmission. The T5 is turbocharged, while the T6 adds a supercharger to the turbocharger. The idea behind having two aspiration methods on the same engine is that one (turbocharged) brings more power at higher speeds, while the other (supercharged) brings more a lower speeds.
The lightweight Drive-E engines with the solid Haldex all-wheel drive come with the old 6-speed transmissions that now seem archaic. A 2.5-liter inline five-cylinder sounds stodgy but is actually strong and smooth; a 3.2-liter inline-6 makes 240 horsepower; a turbocharged 3.0-liter six makes 300 horsepower and 325 pound-feet of torque; while the R-Design model using that engine is tuned to bring 325 horsepower.
Safety has been Volvo's thing forever. The XC60 gets Top Safety Pick+ from the IIHS, and nearly a clean sweep from NHTSA, missing by one star in the rollover test. Its City Safety system alerts the driver to an imminent collision and brakes to prevent low-speed rear-enders. The system recently added Pedestrian Detection and Cyclist Detection.